COVID-19 Bible Verses for Encouragement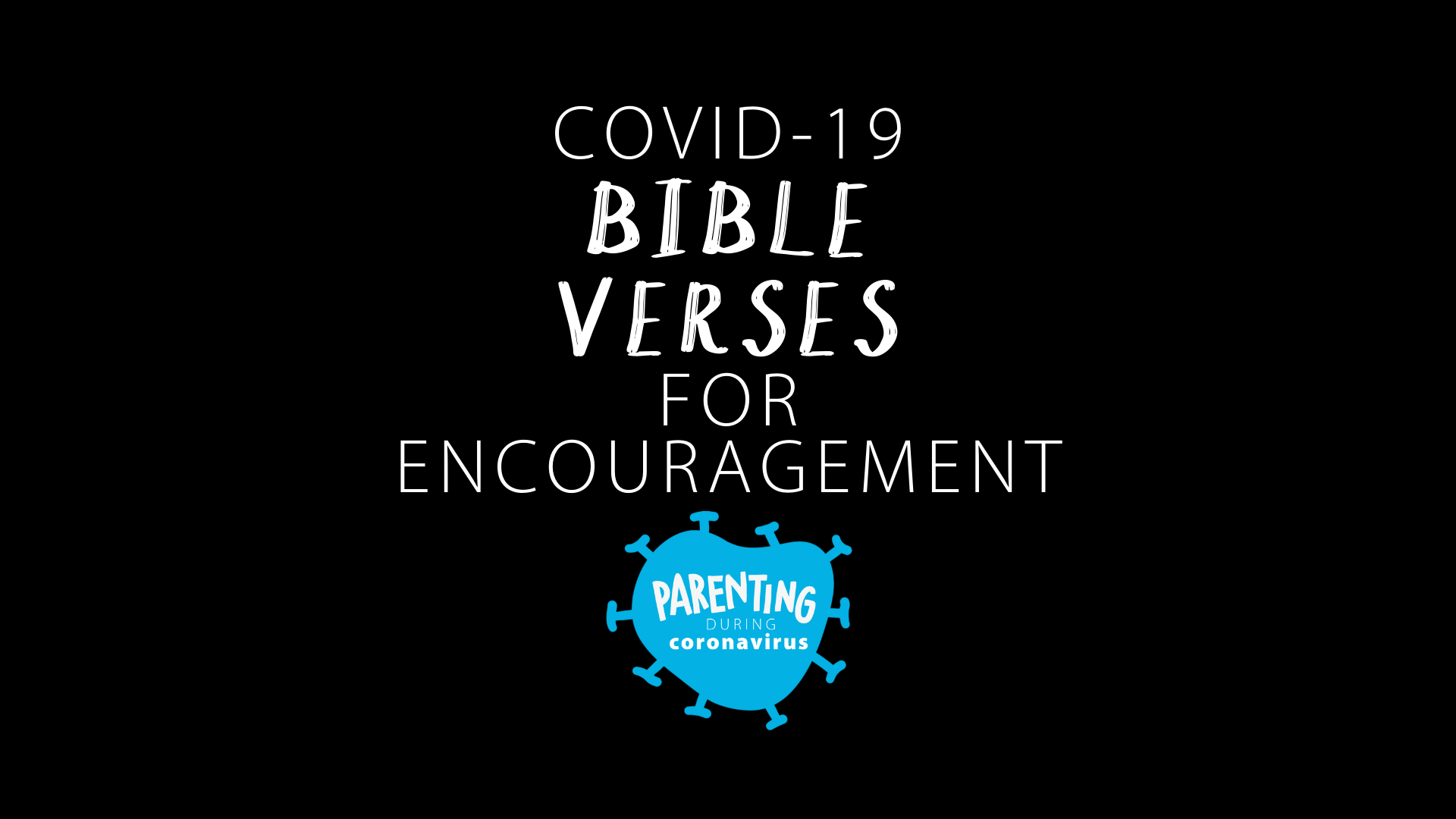 Fear
I sought the Lord, and he answered me; he delivered me from all my fears.

   

Psalm 34:4  

  

 
Don't be afraid, for I am with you. Don't be discouraged, for I am your God. I will strengthen you and help you. I will hold you up with my victorious right hand.

  Isaiah 41:10   

 

For I hold you by your right hand—I, the Lord your God. And I say to you, 'Don't be afraid. I am here to help you.

   Isaiah 41:13   

 

And this same God who takes care of me will supply all your needs from his glorious riches, which have been given to us in Christ Jesus.

   

Philippians 4:19  

 
Practical Steps: 
Reach out to others.

 

Make a list of 7 ways God loves you.

 

Start a gratitude journal.

 

Read Psalm 18 out loud daily. 

 
Anxiety
/Worry
And now, dear brothers and sisters, one final thing. Fix your thoughts on what is true, and honorable, and right, and pure, and lovely, and admirable. Think about things that are excellent and worthy of praise.

  Philippians 4:8

 

Worry weighs a person down; an encouraging word cheers a person up.

  Proverbs 12:25

 

Give all your worries and cares to God, for he cares about you.

  I Peter 5:7

 
Seek the Kingdom of God 

above all else, and live righteously, and he will give you everything you need.

  Matthew 6:33

 
 Practical Steps: 
Memorize Isaiah 41:10

 

Pray daily for at least 5 minutes.

 
Make a list of ways God has provided for you in the past.

  Post them where you will see them often.

 

Build a Spotify list of inspirational music. 

 
Depression
God remembers those who suffer; he does not forget their cry, and he punishes those who wrong them.

   

Psalm 9:12

 

Why am I so sad? Why am I so troubled?

 

I will put my hope in God, and once again I will praise him, my savior and my God.

   

Psalm 43:5

 

T

he Lord says,

 

"Israel, remember this; remember that you are my servant.

 

I created you to be my servant, and I will never forget you.

  I

saiah 44:21

 

But God will never forget the needy; the hope of the afflicted will never perish.

  

Psalm 9:18
Practical Steps:  
See your primary care phy

sician 

for a physical cause.

 

Make lifestyle changes…good night's rest, exercise.

 

Make a list of the lies you tell yourself and find through scripture what God says about you.

 
Find a strong spiritual believer who can provide objectivity and pray with you.

 

Find a counselor if self-help avenues are not working.

 
Finances
Honor the Lord with your wealth, with the 

firstfruits

 of all your crops; then your barns 

w

ill be filled to overflowing, and your vats will brim over with new wine.

 P

roverbs 3:9-10

 

Whoever brings blessing will be enriched, and one who waters will himself be 

w

atered.

  P

roverbs 11:25

 

Yours, O Lord, is the greatness and the power and the glory and the victory and the majesty, for all that is in the heavens and in the earth is yours. Yours is the kingdom, O Lord, and you are exalted as head above all. Both riches and honor come from you, and you rule over all. In your hand are power and might, and in your hand, it is to make great and to give strength to all.  1 Ch

ronicles 29:11-12

 

Keep your life free from love of money, and be content with what you have, for he has said, "I will never leave you nor forsake you."  H

ebrews 13:5

 
Practical Steps: 
Always tithe first. Then save. Then buy

 

Attend 

and practice the principles of 

Financial Peace University

 

Maintain a budget

 

Live with a generous heart

 
Spiritual Warfare
Stay alert! Watch out for your great enemy, the devil. He prowls around like a roaring lion, looking for someone to devour.  1 Peter 5:8

 

So humble yourselves before God. Resist the devil, and he will flee from you.  Come close to God, and God will come close to you…   James 4:7-8a

 
Be strong in the Lord an

d in his mighty power. 

 Put on all of God's armor so that you will be able to stand firm against

 all strategies of the devil.  For we

 are not fighting against flesh-and-blood enemies, but against evil rulers and authorities of the unseen world, against mighty powers in this dark world, and against evil spirits in the heavenly places.

  

Therefore, put on every piece of God's armor so you will be able to resist the enemy in the time of evil. Then after the battle, you

will still be standing firm. 

Stand your ground, putting on the belt of truth and the body armor of God's righteousness

. 

For shoes, put on the peace that comes from the Good News so that y

ou will be fully prepared.

 In addition to all of these, hold up the shield of faith to stop the fiery arrows of the devil. Put on salvation as your helmet, and take the sword of the Spirit, which is the word of God. Pray in the Spirit at all times and on every occasion. Stay alert and be persistent in your prayers for all believers everywhere.

  Ephesians 6:10-18

 

But you belong to God, my dear children. You have already won a victory over those people because the Spirit who lives in you is greater than the spirit who lives in the world. 

1 John 4:4

 
Practical Steps: 
Remove all 

occultic

 items from your home.

 
Remove any footholds Satan might hav

e in your life. 

 

Read and memorize scripture

 

Pray daily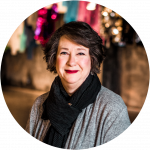 Candace Wyne
As the Children's Pastor and Discoveryland Director, Candace leads the Discoveryland team! She's passionate about helping parents be the spiritual leaders in their families and walking alongside them as they do.