Fighting for Your Home During Covid-19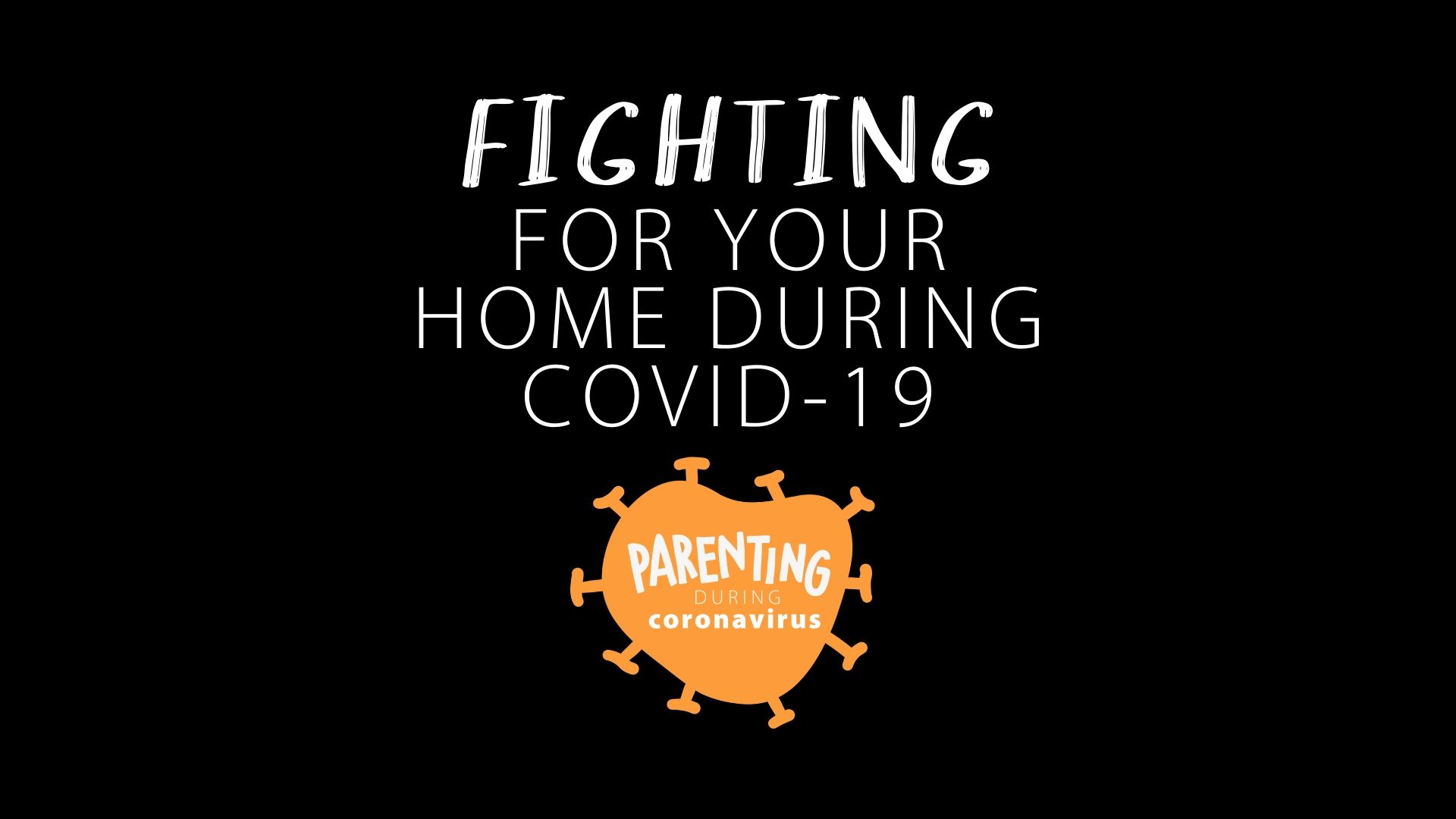 Who would have imagined?  It's April 2020, and we are "sheltered at home."
Businesses across America are shuttered. Educational institutions from pre-school to universities are closed. Adults are working from home and feeling fortunate to still have a job. Stores are limiting the number of customers on the floor at any time, our kids can't play with their friends, and visits with grandparents are forbidden. All this upheaval caused by an enemy too small to see, hear, or smell. An invisible enemy is taking life and disrupting entire nations around the world.   
Over the weekend of February 27/28 of this year, the Next Gen team at Northwoods hosted its annual parenting conference titled "Centered." 100 parents attended.  Our conference theme was built around Nehemiah, Chapter 4. If you're not familiar, it's the narrative of Israel rebuilding the wall around Jerusalem upon returning from captivity. Nehemiah inspires and instructs them in this 52-day construction endeavor.    
 I was privileged to share a session I titled, "Fighting For Our Homes." It was a call to parents to be vigilant in two ways; To be watching for both internal and external threats that could harm their family.   
 When I wrote that session, none of us had any idea of the threat headed our way. We were largely clueless. Four weeks later, we were closing everything down across most states. History was being made.  
 So, I will share with you portions of that session that certainly feel different today than just a few weeks ago. Before I share some thoughts, take a moment to read this passage of scripture.  
Now it happened, when Sanballat, Tobiah, the Arabs, the Ammonites, and the Ashdodites heard that the walls of Jerusalem were being restored and the gaps were beginning to be closed, that they became very angry, and all of them conspired together to come and attack Jerusalem and create confusion. Nevertheless we made our prayer to our God, and because of them we set a watch against them day and night. Then Judah said, "The strength of the laborers is failing, and there is so much rubbish that we are not able to build the wall."  And our adversaries said, "They will neither know nor see anything, till we come into their midst and kill them and cause the work to cease."

So it was, when the Jews who dwelt near them came, that they told us ten times, "From whatever place you turn, they will be upon us." Therefore I positioned men behind the lower parts of the wall, at the openings; and I set the people according to their families, with their swords, their spears, and their bows.  And I looked, and arose and said to the nobles, to the leaders, and to the rest of the people, "Do not be afraid of them. Remember the Lord, great and awesome, and fight for your brethren, your sons, your daughters, your wives, and your houses." Nehemiah 4:7-14 (NKJV)
An author I read some years ago made this statement; "Families are struggling. Satan is strategically and methodically attacking the family unit because he knows by destroying families, he can cause hurt, pain and alienation that will keep people away from God and the Church for generations. Studies show that prayer, Bible reading, and faith talk isn't taking place in most Christian families. Because Christlike living isn't occurring in the home, families are becoming sinking ships."  
 This leads me to challenge parents to consider what can be done during this season of sheltering. It is an opportunity for growth and change, hope and encouragement.   
Identifying Internal Threats (Vs. 10)
The people of Israel were struggling to complete their work. They began to grumble and complain.  Just like a sports team, a loss is predictable when teammates are divided even to a lesser opponent. So, it was with these people and often our homes. Allow me to offer a few easily identifiable internal threats:  
Family Dynamics – Every family has stress points. Relationships can often be improved. Husbands and wives, sibling to sibling. How can you use this season to heal some broken places?  
Family History – Consider the possibility the sins of your ancestors could be affecting your family today. Pray that God would reveal those to you. Generational sins transfer unless broken off.  
Relational Hangovers – Unhealthy relationships from the past need to be addressed. Pray that God would reveal any current issues or patterns stemming back to past connections.  
Lack of Communication – What an opportunity we have right now to establish healthy, ongoing communication in our homes. Pray for this miracle---healthy and ongoing communication with your teenage son or daughter. 
Spiritual Leadership – Parents, this season is the opportunity of a lifetime to establish spiritual formation in your home. You may feel lost and not sure where to start. Begin with God's word. Open it together and read some stories together. Talk about what you read. Resources and ideas abound online to help you. Reach out to your church for help.  
Unwillingness to Fight – Every marriage and every child is worth fighting for. Our homes are threatened when we fail to take a stand for each other based on God's standard of righteousness.  
Identifying External Threats (Vs. 11)
Tech Idols – We need tech tools more than ever. Just be careful to not allow them to replace THE ONE we should worship.   
Cultural Influencers – The amount of media that enters our home is staggering. Music, YouTubers, Sports, News, Movies, Politicians, and voices from all walks of life. We must learn what influences are helpful, and which are destructive.  
Unhealthy Peer Relationships – Do you know your kid's friends? Do you really know them? Do their values align with yours? Parents, the same goes for you. Be very discerning.  
Social Media – Facebook, Instagram, Snapchat, Twitter, Tumblr, Reddit, and Pinterest are every day, common influences in our homes. How are those platforms helping or hurting your family?  
Economic Pressure – Financial realities can ruin a family. From bad business deals to debt, financial stress, and overspending. On February 28, 2020, I made this statement, "Fluctuating economies and worldwide problems affect our homes right here on Main Street." Little did we know…  
The good news is God is bigger than any threat, internal or external. In times like these, we must TRUST!  
Trust God from the bottom of your heart;  

    don't try to figure out everything on your own.  

Listen for God's voice in everything you do, everywhere you go;  

    he's the one who will keep you on track.  

Don't assume that you know it all.  

    Run to God! Run from evil!

Proverbs 3:5-7 (The Message)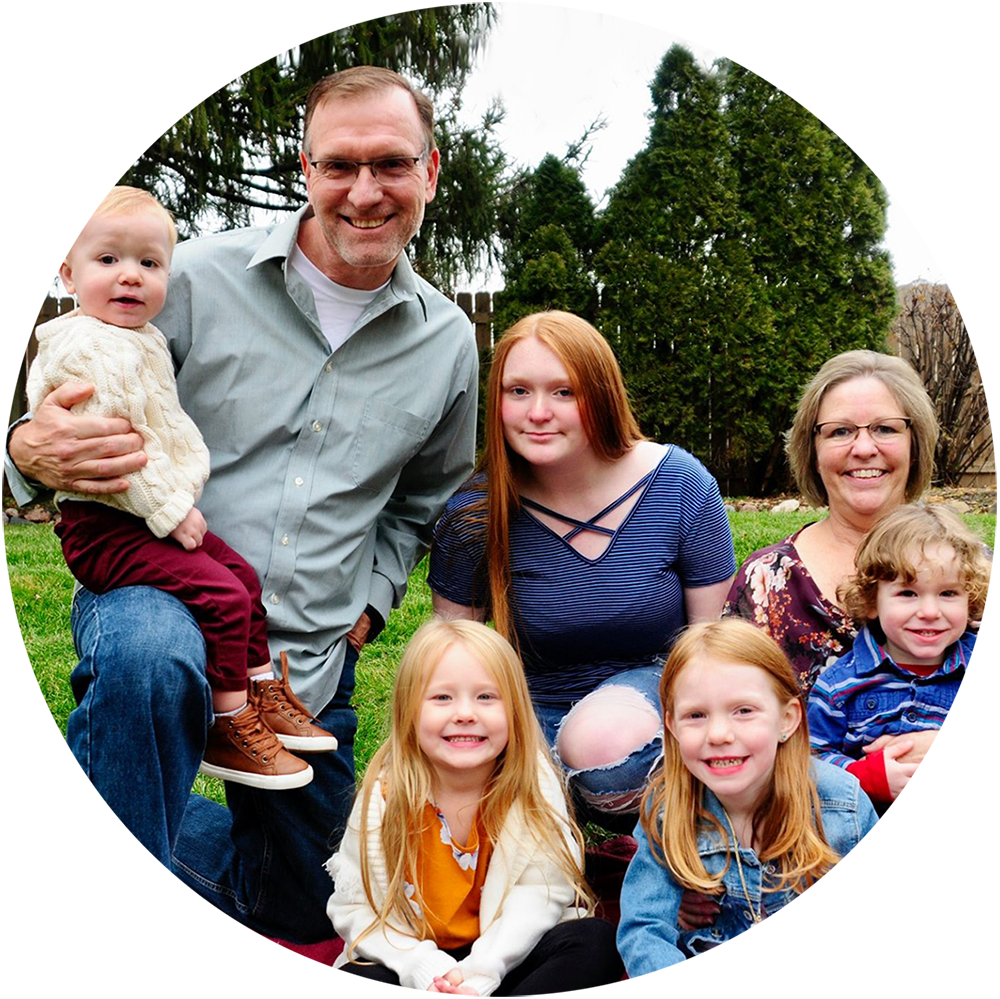 Gary Webb
With decades of experience with parenting, grandparenting, and leading in the church, Gary has seen it all! Gary is our Ministries Executive Pastor here at Northwoods and is excited to share some of what he's learned over the years with our families here at Northwoods.