Two Things Influential Grandparents Can Do During COVID-19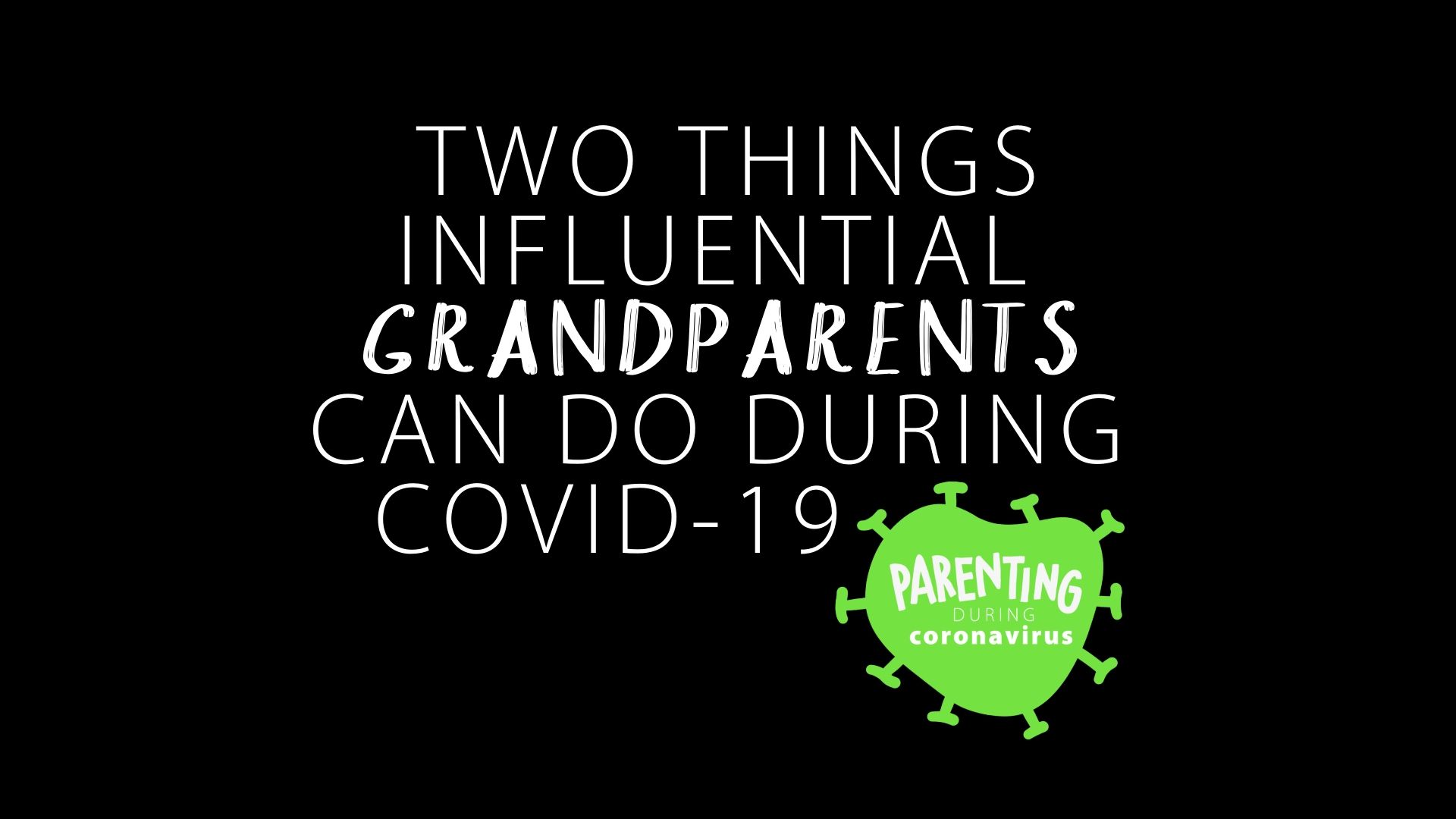 One of the upsides of the coronavirus lock-down is the season of opportunity it creates for families.  The "Shelter at Home" rules are forcing families to have extended time together. Many of the usual options that cause over scheduling and general busyness are gone. For many households, the workflow is modified as parents work from home. Suddenly, and without choice, new rules were forced upon us. In all of the chaos and upheaval, there is a great opportunity for grandparents. Grandmas and grandpas have a unique position to bring the voice of experience, wisdom, and love against the forces of fear and panic.  
In our lifetime, there has not been a more powerful season for grandparents than during the COVID-19 crisis. That seems like a bold statement. There are two very important things grandparents are uniquely qualified to give; telling and teaching. Both give hope, encouragement, wisdom, and build faith in the next generation. 
Read with me this powerful Psalm that clearly describes the influence grandparents possess. 
Things we have heard and known, things our ancestors have told us. We will not hide them from their descendants; we will tell the next generation the praiseworthy deeds of the Lord, his power, and the wonders he has done. He decreed statutes for Jacob and established the law in Israel, which he commanded our ancestors to teach their children, so the next generation would know them, even the children yet to be born, and they in turn would tell their children. Then they would put their trust in God and would not forget his deeds but would keep his commands. They would not be like their ancestors—a stubborn and rebellious generation, whose hearts were not loyal to God, whose spirits were not faithful to him.

Psalm 78:3-8 (NIV)
There are powerful cultural influences we have accepted. One of the many ways culture has shaped us, is the way we view our role as grandparents. In short, this is the rule…don't get involved. Culture tells us that our "golden years" are set aside for ourselves--- a life of indulgence and self-fulfillment.  Late-life success is defined as living in comfort, traveling, and doing what we want to do when we want it. Those values are not necessarily wrong or sinful, but I believe that God's Word has more to say about the role of grandparents, especially in the face of a worldwide pandemic. If grandparents reject the narrative that culture writes and take back their God-given role, they can bring hope, love, and truth in this challenging season. I urge grandparents to get involved. 
So how do grandparents make an impact during COVID-19? Let me describe two ways that we find in verses 4-5; telling and teaching. 
Telling
 (vs. 4)
I remember back to my childhood. It was my grandparents that often spoke about the "good 'ole days." But as they described their experiences, the days were not always good.  They were the generation that lived through the Great Depression and saw a historic world war. They saw sicknesses that took lives and diseases now long forgotten. They saw hard times, pain and loss. They also had the opportunity to speak about God's faithfulness during those seasons. They had a unique perspective to discuss their faith and the goodness of God even in dark times.  They were living proof that God has a plan even when we doubt. Those stories built a foundation of faith for me. 
Grandparents, use this season to tell stories to your children and grandchildren. Tell them the story of your conversion and what Jesus means to you. Tell them how God sustained you through the tough seasons. Tell them about the good times, too. Inspire them through love and encouragement, not fear and panic. Tell them…they need to hear. 
Tell them about God's faithfulness through seasons of plenty and seasons of want. Tell them how God sustained you through sickness, disappointments, pain, loss, and sadness. Tell them the stories so they know that even in this crisis, God is still God. 
Teaching
 (vs. 5)
Grandparents often possess a wealth of Biblical knowledge and wisdom. Many grandparents wish they had more. Wherever you are in your journey, keep growing and teaching. The scriptures teach us that it's the older men and women that influence the younger (Titus 2). Share with your grandchildren what God is doing in your life now.  
It's hard to have more influence than your example. The Psalm teaches us that because of the influence of a grandparent, our kids will turn their hearts to God (vs. 7). Do they see you reading your Bible, discipling others, serving, and giving financially? Do they see you loving others more than they love themselves? All these examples carry more influence than many words you might say.  
Grandparents, it takes boldness and courage to be spiritually active in our grandchildren's lives. There are so many forces that work against us. However, I believe that your voice and influence can be greater than many others in their lives.  As a grandparent myself, I can overlook or underestimate the influence I carry. Don't let the voices of doubt stop you. 
Teach your grandchildren the grand narrative of God's BIG STORY from Creation to Revelation. Teach them the lessons God has taught you through the amazing people we read about in His Word. Teach them your favorite stories, share with them the people in God's Word that inspire you. Do you have a favorite verse? A special Psalm? Share those simple lessons with them. 
It is easy to conclude that the spring of 2020 is historic. As we push through the challenges this season brings, don't minimize the impact you can have on your children and grandchildren. Hearts are open and everyone needs to know that God is still with us, He still cares, and we will get through this. It's your voice of faith that can bring hope, stability, and reason into the chaos.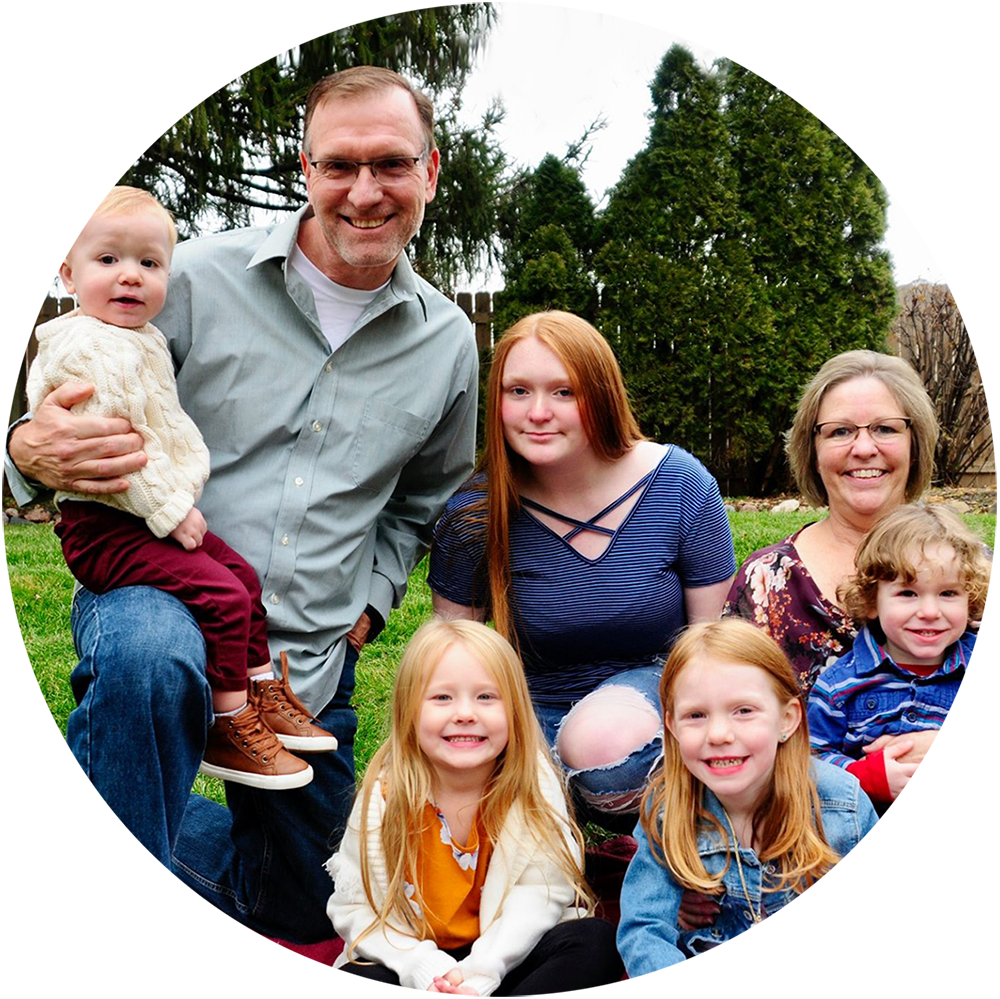 Gary Webb
With decades of experience with parenting, grandparenting, and leading in the church, Gary has seen it all! Gary is our Ministries Executive Pastor here at Northwoods and is excited to share some of what he's learned over the years with our families here at Northwoods.